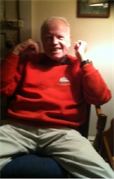 My kidneys had stopped working and the doctor said that they might never work again. Wayne came to the hospital and did a healing on me and the next morning they were working.
I had surgery for a blockage in my colon. I suffered for 3 months and never had a proper bowel movement over that time. The day I returned home from the rehab Wayne did a healing on me and the next day I had a perfect bowel movement and now go twice a day perfectly normal. My back which was also hurting me continuously is much better.
No words can describe my gratitude for the Healings that Wayne gave me. My life is getting better by the day.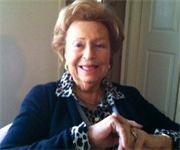 Dear Wayne, Thank you for a perfect, wonderful healing today. My knee just " jumped for joy" when you went to it and my eyes have been without burning/hurting all day. A new me!  Thank you.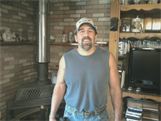 Brucie's experience from the Sunday Night Group Distance Healing:

I was having severe sinus problems from allergies – coughing, sore throat and all stuffed up and congested. I felt so poorly, I took over the counter medicines during the day – a first for me in many years. The medication made me feel a little weird, almost intoxicated, which I haven't been in over twenty years.
Because I didn't feel right, I didn't want to drive my son back to his mother's and she got upset with me. My son's aunt picked him up and drove him home.
After he left, I went outside to meditate and ask God to make me a better person and not react to things. My eyes were closed but a bright beam of light came right into me, actually through me. It was very fast but I immediately started to feel better.
I wasn't even thinking about the Sunday Healings but when I walked in the door, something told me to look at my clock – 8:15pm my time, 9:15 your time. I realized this must have had something to do with the healings.
Within an hour, my nose stopped running and my head cleared. I knew something was different with me physically, emotionally and spiritually, 

and I

 texted Wayne to let him know. 
Thank you, Wayne and Kathy, for the healing. I have experienced so much from these healings.

My sinuses have completely cleared up today and I feel energized and positive. I hope my testimonial helps others and if anyone has any questions for me, please let them know they can call me.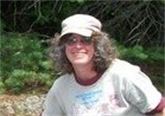 My niece, who's a very great
acupuncturist in Vancouver, WA,

was in a bad car accident; the car rolled and she was thrown from it.  She is expected to live but has multiple injuries, including a crushed pelvis.

On Sunday night at 9pm, Kathy & Wayne sent a long-distance healing with the following results:

On Monday, Laurie had 4+ hrs. of surgery.  When she had been ejected from the car, she landed on her hip & the ball went into the joint; the surgery was to repair the pelvis & hip.  Some other injuries she had that I didn't even know about at first were a concussion & a collapsed lung. This morning, Tuesday, my sister reported that the hospital is in SHOCK at how well she's doing a day after surgery!  At first they were saying that she would be in rehab (and a wheelchair) for 3-4 mo., now they're saying "probably 2 mo.".  Her lung is no longer collapsed!  The short-term memory loss & short temper from the concussion are GONE.  She asked for her flash drive that has all of her acupuncture clients' phone #'s and information; she looked up the rest in the phone book & called them ALL!
All I can say is thank you, thank you, thank you...from the bottom of my heart.
My sister is calling what we've done a miracle!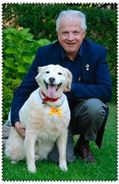 I've written this recommendation of your work to share with other LinkedIn users.
Details of the Recommendation: "If you are looking for a healing experience that leaves you relaxed and energetic, then sessions with Kathy are a must. I have always found her energy a plus for my well being."
Service Category: Healing
Year first hired: 2006 (hired more than once)
Top Qualities: Great Results, Personable, High Integrity -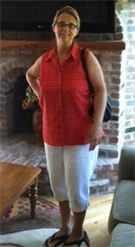 Kathy…all I can say is WOW!  I had by far the most amazing time with U…I have a new lease on life and feel positive to move forward with my new script…the first book will be "BLACK MARKET BABY" I'm not even trying to write the whole story…just doing what U said start at the beginning!!! Hope U realize how amazing U r…going to see my new house tomorrow….U R POWERFUL....!   Thanks from my Hart space…
-Jan  (this is me, standing in my soon to be new home!)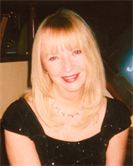 I received Wayne's name from a friend of mine and it was the best referral I have ever gotten. One day I got home and heard a message on my answering machine that the hospital had scheduled me for an angiogram the very next day. Because I was having heart palpitations for over a month the doctor decided to check me out. I was in a bit of a panic and left Wayne a message explaining the situation.
That night when he got home at 9:00pm he called me. He said "Let me get a bite to eat and I will call you back." He called to tell me he was going to start the energy healing. Not knowing exactly what to expect I just sat there. Within a few minutes I could feel tingling in my feet then this amazing warmth starting at my feet and going up my legs. It was truly remarkable. I called him after an hour to tell him of my experience. Even for awhile after his sending me healing I could feel the warmth in my legs. 
Angiogram was fine and I have had no palpitations since the healing over a month ago!  Wayne is the best. He recognized my panic, knew it was time sensitive and just did his fabulous healing.  Thanks Wayne!!!!!!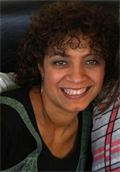 After months of suffering from a deeply imbedded wart on the ball of my left foot, I underwent painful surgery. Within a week of walking with a special boot, I was better, but only for a short time. Two more warts grew above the ball and another on the middle toe, all on the same left foot! Three new warts and another surgery - I was in pain and frustrated!
Kathy explained that warts are deep rooted anger, the feet represent moving forward in life and the left side represents the feminine/women in my life. Wow, at that moment I totally got it and knew who they were - my mom, my friend and myself. I didn't feel angry, but the more I thought about it and got really straight with myself, I realized I was angry. Kathy suggested I release the anger by writing about it and then talk with them and forgive them and myself. I began to 

feel 

the emotions; how much I loved my mom, my friend and myself. I was mad at myself because these women I love were going through a difficult time and I felt helpless and not able to help them.

That night I wrote a letter to myself. The next day I emailed my friend and shared how I felt about her and called my mom. I cried, my mom cried, we talked and got closer than I could possibly imagine. I truly felt light and free. In less than 48 hours I was walking with no boot, where prior to the 1st surgery with only 1 wart, I had a boot on for 1 week.
Two months later, my foot was healed. I had one more small wart on a toe on my left foot- but this time I understood. What residual anger was I holding on to? I saw the doctor - no surgery and no boot. He couldn't believe how quickly I healed and is interested in what I did, and I told him about Kathy.
Now my mom is going through her 3rd diagnosis of cancer and is willing to talk with Kathy as she is clear that learning about energy healing, letting go what we hold onto emotionally impacts our physical health as well as emotional. I am a social worker and get that intellectually, and now it is time to put that into practice for myself as well.
Thank you Kathy, you my friend are a contribution and gift to humanity.
                                               - Regina - NY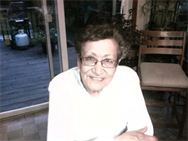 I was diagnosed with a cancerous inoperable lung tumor. I had difficulty breathing and could not lay down flat on my back or stomach. When I slept, I had to be propped up with 5 pillows. If I tried to lay flat I would cough uncontrollably. Wayne did a healing on me. At first I had to sit and I could feel my normally labored breathing improve as he worked on me. In a short while, I was able to lay flat on my back and never coughed. Something happened during this healing. I can now sleep with one pillow. My breathing is normal.

Prior to this healing

, I was seeing the doctor every 6 weeks and each time the tumor would double in size.

After the healing

, the doctor told me it hadn't grown since the last exam. I am so grateful. Thank you Wayne.

                                     Tina - Hopewell Junction, NY
Update:  Wayne performed another hands-on healing on me and I knew it was great. Shortly after this, I went to the hospital for tests. The results came back and amazingly there has been dramatic shrinkage in the size of the tumor! 
Update:  Months after my last update, I saw Wayne again at a gathering and he did another hands-on healing on me. I immediately was able to stop using the oxygen tank and about a week later, I went for tests on my tumor. Miraculously, my tumor has shrunk by 60%! I am ecstatic!!!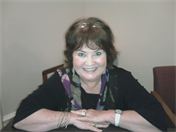 After undergoing knee surgery 8 months ago, I was still suffering with a lot of pain. Physical therapy helped somewhat but the pain was constant and excruciating. I was at a birthday party and Wayne  did a 10 minute healing on my knee which resulted in a miracle. I am pain free! Thank you so much.
- Marjie -Somers, NY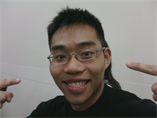 After a period of consecutive days

with little to no sleep, I had developed a persistent migraine throughout most

of my day. Fortunately for me, Wayne happened to be present at a course we shared together. After no more than 3 minutes of his healing, my migraine almost completely went away - even when I tried to make it come back, I couldn't! - Samson - NY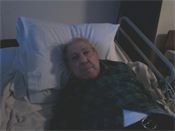 I was diagnosed some time ago with Myeloma.  Last week, I was feeling very bad. Because I was dizzy, weak, and unable to walk, I was admitted to the hospital. Wayne and Kathy sent me distance healings and I felt somewhat better but still not great. Without much improvement, I was moved to a rehab center. I still could not think clearly and my legs were very hardened with limited feeling. I never thought I'd be able to walk again. Wayne came to the rehab center and did a healing on me. I felt heat going into my head and as he touched my legs, I felt heat and started to have more feeling in them. I started to feel better, rejuvenated.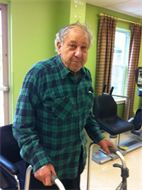 It's amazing how much better I feel now and am thinking clearly again. Two days after the healing, I am able to walk again! Thank you, Wayne. - Kelly, CT
Kelly's son Mike said, "Wayne, I can't thank you enough for the role you are playing in my father's recovery. It is truly a divine intervention through you! My whole family thanks you!

Over the past few years I have suffered from recurring migraines and back problems. To alleviate the pain I always caved in and took Excedrin or Advil which always worked, but in turn, was hurting other parts of my body. Over the course of years taking the pills, an ulcer was coming about. Last month it was really bad with a sharp and aching pain in my stomach, gassy, belching, and bloatedness. I took Prevacid which did work. After a few days, I stopped the medicine but the ulcer started to come back. I took Prevacid again, and it helped. I contacted Wayne, who I knew performed energy healings from a distance, and told him my problems. He started right away. I am not going to lie to you saying he fixed the problem in an instant, but over the next 5 days he did 2 distance healings daily. Sometimes he told me to be aware of them, and sometimes he didn't. I started to notice the difference after about the 3rd day. I am a firm believer between using modern medicine, and using energy healings.  I am a firm believer that with the proper mindset, a body can heal itself, and Wayne also teaches that within someone. To this day, my stomach ulcer is feeling much better. I am trying not to take any more Prevacid, Excedrin or Advil for anything. Instead I shoot a message to Wayne and he sends his distance healings from afar. I would like to try a hands-on personal healing, because if he can fix me from many miles away, imagine how it would be if he were right next to me. Thank you for reading about my experience with Wayne.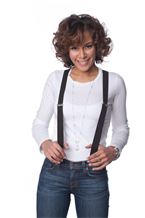 I was suffering from a broken heart and broken spirit. I didn't want to have the spiritual heaviness in my heart so a friend recommended me to Wayne. I had such an amazing experience! I saw the different colors of the chakras and I had two visions that I do not know what they mean yet. But I will some day! I felt so much happier when I left and I know I was on the right path to change. In life the journey is the destination. ~ Jenika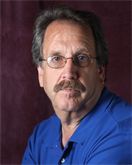 I was suffering from Diverticulitis. Nothing the doctors were doing was clearing up the infection. I was slated for surgery because I was in failure and none of the medications were working. I relayed my problems to my friend, Tom Delfico, who told me about Wayne.  I contacted Wayne who came to my home and gave me a healing. The next day not only was the extreme pain from the Diverticulitis gone, but also the cramping in my legs, which I never told Wayne about.
 Being in the medical model, I had a hard time believing in this, and within a week and a half the Diverticulitis was back.  I called Wayne, he sent me a distance healing. The pain was gone again. One week after that I went for a colonoscopy and the doctor was shocked. He told me I was healed. Two weeks after that, the surgeon called me in and tried to convince me to have elective surgery. That was about 10 months ago and I haven't had any problems since.  I have become a regular client with Kathy and my life continues to improve. As a result of this journey with Wayne and Kathy, my gifts as a 

Psychic Medium

 have blossomed and I am enjoying this opportunity to help other people with my new-found gifts.  I can't thank Wayne and Kathy enough!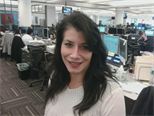 I was suffering from a severely pulled muscle in my back. It would not stop hurting. Wayne performed three hands-on- healings. Each time, the pain lessened and after the final healing, the pain was completely gone. Thank you so much!

I was suffering with extreme depression a
fter the loss of my mother. 
I just couldn't get myself motivated. 
My finances were in a shambles, the quality of my life was deteriorating and I had no interest in making it better. To make matters worse, I had taken a fall and injured my knee and lower back. I became a weekly client of Kathy's and my entire life has completely turned around.  My finances have improved, and my body is feeling better, healthier and stronger. 
I have a renewed interest in life!  I cannot thank you enough. Love,

Lorraine - Ridgefield, CT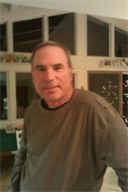 I was suffering with a very painful kidney stone. My doctor recommended laser surgery to blast it into smaller fragments. Before my final pre-op test, I went to Wayne for an Energy Healing. After the healing, I felt an internal peace and was confident that something good happened. A few days later, I went for my final test and my doctor was quite surprised as there was no stone on the x-ray. It was gone! I am as good as new, did not have to have surgery, and continue to relish this inner peace. Thank you so much Wayne!  Chris - Putnam Valley, NY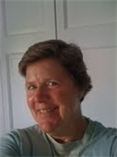 Kathy, thank you so much for your transformational energy healing. After just one session, I feel so much better – energized too – and I have a sense of inner peace.  I had aches and pains in both of my feet, left hip, lower back, right knee and right elbow – and now all the aches and pains are gone!  Also, I was very emotional before hand and that has dissipated as well.  I came away with a sense of incredible well-being.  I am amazed and really happy!  I feel as if a huge weight has been lifted off of me.   Ann - Fairfield, CT

Kathy, thanks so much for your incredible insight and light, I feel as if a 500 pound brick was removed from my shoulders! After just one session I can tell you that I have clarity, focus and
 most of all, inner peace. Again, my heartfelt thanks!

A year ago I had a stroke which resulted in limited use of my right hand, lost of my voice, and numbness in my right leg. About a month ago, Wayne sent me a distance healing, and immediately, wondrous things began happening in my body. The feeling in my hand began to return and my speech improved. Today, Wayne performed a hands-on healing, and in my mind's eye, I saw a murky black mass around my head dissipate and it was replaced with beautiful colors of purple, yellow and white. Although I couldn't feel my body during the healing, I wasn't afraid. After the healing, my hands were vibrating uncontrollably. I feel alive and energized and know I am going in the right direction. I can't believe I'm doing all that I can do. It's a miracle! Thank you Wayne!


I woke up in the middle of the night with my heel in terrible pain. The pain persisted all the next day and night. At 2 am I focused on having Wayne's spirit hear my request and take the pain away. He has helped me several times in the past with his healing abilities. When I awoke the next morning the pain was completely gone. I don't know how you do it but thank you so much.     Flo - Buchanan, NY

The medical doctors could not help me. After one healing, I felt incredibly better. After several healings, my whole life turned around. I am a new man. I saw the light.  I now live in forgiveness, gratitude and love. Thank you Kathy. I love you.                                                  Mauro - Peekskill, NY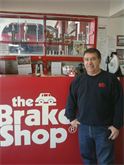 I've suffered with migraines for 30 years. Even though the medication helped, my Dr. recommended giving this a try. I'm amazed that I have all this medication left over!

  

That's never happened before. And then, I passed the kidney stone without pain… incredible! I'm still having a hard time believing it, yet I know it really happened! Thank you so much!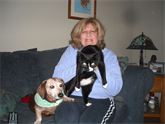 My beloved dog Nathan was poisoned with bad food. Most pets died. Wayne did a distance healing and miraculously Nathan was better. A few years later Nathan lost the use of his hind legs. The Vet never thought he would walk again. Wayne did a healing and Nathan has full use of his legs. Thank you so much!   Ellen - New York City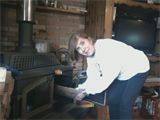 I suffered with a clogged kidney and blood in my urine for eight years. Surgery was scheduled. Wayne did a distance healing. Pre-surgical tests were done and the blockage was completely gone and so was the blood! I no longer needed the surgery. I was so excited that I cried, I laughed, and I jumped up and down. Thank you Wayne.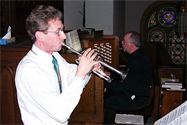 Kathy's hands on healings and SRI work have made a huge difference for me in terms of my general sense of well being and happiness.  Other people even remark how different I am after I've seen her.  Besides unloading a lot of emotional baggage, the SRI has had a big impact on my performance as a professional musician!  The Sunday group distance healings build on the private sessions.  I also find that they build on each other and carry me through a demanding schedule with a lot more joy and energy than I might have thought possible.   My sense of well being is much more complete than it had been for years.   Every session is a wonderful, peaceful experience.  It's amazing to feel the power of Kathy's and Wayne's distance healings.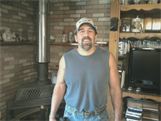 I have had many different experiences and healings over the last four years. It began at time in my life when I was severely depressed and suffering from a multitude of pains. I had lost my job, split up with my long time girlfriend and was very unhappy. I had a severe pain in my foot that was hurting me for over a year. Wayne did a hands-on-healing and it never bothered me again.  During these years, I also had severe agony every time I moved my left shoulder. Physical therapy did not work. Kathy and Wayne sent me distance healings and it got much better. When I came up to New York last year for Easter, Wayne did a hands-on-healing. I felt tremendous heat and the pain totally went away.  I had gums that bled all the time, not just when I brushed them, and severe pain and inflammation.  Wayne did a series of distance healings and explained to me what he was doing, and how he was doing it. My gums are now 100 times better. In addition, for the last two years, I have had excruciating pain in my molar because the filling in my wisdom tooth fell out and the root has been exposed. Wayne has sent me many healings, however, he also told me what he was doing and how to do the healing on myself for the pain.  I tried what he said and … it worked! I was shocked!! The pain really went away! And then there was my back strain… I must have pulled a muscle working out at the gym. I couldn't move, couldn't get up, and couldn't walk. I'm now doing healings on my back. The pain is gone. Not only that, money opportunities are coming my way and my life is getting better every day.  What I want people to know:  This really is possible. That they can heal themselves. I was a non-believer and now I totally believe!  We can heal ourselves and each other.      Brucie - Houston, Texas

I fell, and as a result, had excruciating pain in my hip, shooting down to my right knee. I was unable to stand or walk for more than a few minutes without experiencing this agony. I went to orthopedic specialists, therapy, and took various medications with no success. Approximately a year after the injury, I saw Wayne and he did a distance healing from the office building next door. The next morning I went shopping with my sister and the both of us realized that I did not have to stop and rest my leg. The pain was gone! Thank you Wayne!!!                                                 Sarah - New Jersey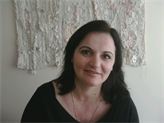 Your healing/touch cures my body, heart and soul, and makes me feel complete and whole. Amazing experience! You made me feel special, great, calm, and younger. Words can't describe how much better I feel. I have never felt this way before!!!
Thank you for the The Distance Healing you did on my husband. Wow...... he doesn't feel any pain in his legs anymore. He can't get over it. Its like a miracle!!! Thank you both sooo much for all your help. We do appreciate it a lot!!!


I was unable to sleep through the night for well over a year. As a result, I was tired and unable to focus at work. I was amazed at the result of the Distance Healing that you sent me. I not only slept through the night, I woke up in the morning well rested, refreshed, and had a terrific day! I would recommend this natural option to anyone who is suffering from this condition. Thank you so much!                                             Jeanette - New Jersey
For the first time since I can remember…and it's been years since the car accident… I'm not in pain. I feel so good! Thank you Kathy! ~ Beverly
Thanks Kathy. My back pain is gone! It's been there since '9/11' – six long years! I can't find it. Wow. One visit! That's incredible! ~Rich.
One visit and I no longer needed the surgery I was scheduled for. My herniated belly button returned to normal. That's amazing! Thank you. ~Stan
I was skeptical at first but I immediately felt better both physically and mentally. I felt your healing touch over 1200 miles away. The results were phenomenal.   ~Michelle (Florida)
I just loved my 'Distance Healing'. I could feel the warmth spread through my body. Just wonderful! I feel calm, and strong, and peaceful again. Thank you Kathy!
The change in my pony's disposition has been like night & day. She has stopped cribbing! She is eating, putting weight back on, and happy. And, you never actually touched her! That is Amazing!
  ~Janice (Michigan)
Kathy, thank you! I have been a runner for years and never realized that I was holding my breath until we did the SRI. Wow, NOW I can really breathe! It feels so good!!!  ~Carol